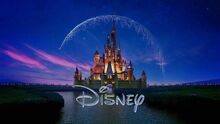 Walt Disney Studios is the first studio that Don Bluth and many fellow animators worked at before his big break came in the late 1970's and the 1980's.
Due to its finished acquisition of 21st Century Fox (including 20th Century Fox)[1] as of March 20, 2019, Disney now owns distribution rights for the Don Bluth-directed films in the 20th Century Fox library, all of which are Banjo the Woodpile Cat, Thumbelina, A Troll in Central Park (which has still yet to be remastered for future releases), Anastasia, Bartok the Magnificent, and Titan A.E. as well as international distribution rights for The Pebble and the Penguin.
Shorts
Movies
Produced
Distributed through 20th Century Fox (as of March 20, 2019)
References
Community content is available under
CC-BY-SA
unless otherwise noted.