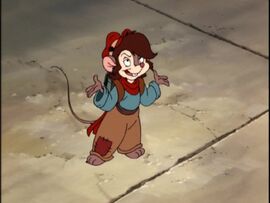 About me
I'm like one of the researchers that look for actual reliable sources. I'm never like those vandals that uses false facts. If I realize I leave any mistakes and/or lopsided information, I usually have them removed immediately before my account gets sabotaged. For a long time, I didn't listed Don Bluth as one of my animators, until in 2018 when I realized think how beautiful his works are. My favorite from his work is An American Tail (too bad the franchise didn't continue like The Land Before Time as I believed the third film of An American Tail killed it, which saddens me so much). My least favorite so far is A Troll in Central Park, which scared the snot out of me back when I was a kid.
My Favorite Don Bluth Medias
All Dogs Go to Heaven
Characters
Songs
An American Tail
Characters
Songs
Rock-a-Doodle
Characters
Songs
The Secret of NIMH
Characters
Songs
Space Ace
Characters
Community content is available under
CC-BY-SA
unless otherwise noted.