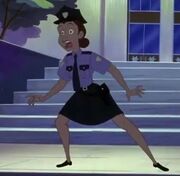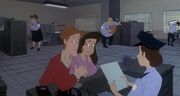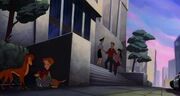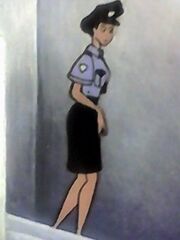 Officer Reyes is a policewoman interviewing Daniel's parents at the station that Charlie B. Barkin sneaks into in All Dogs Go to Heaven 2.
She asks "any ideas why he ran away?" Then as they leave shakes the father's hand and says "don't worry, we'll find your little boy."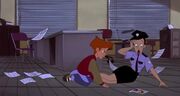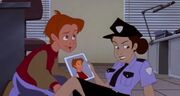 She speaks Spanish when David bumps into her, then recognizes him from the photo she is holding. She then engages in a high-speed chase of the dogs and David all over San Francisco. However, the dogs and David manage to escape after she crashes into a hydrant and gets squished by a giant airbag.
Community content is available under
CC-BY-SA
unless otherwise noted.